Updated November 2017  Denver Open Media (DOM) is the culmination of the Open Media Foundation's innovative vision for putting the power of the media in the hands of the community. Designed to ensure all communities have the media and technology resources they need to engage in local and global communications, DOM offers state-of-the-art video equipment, as well as media distribution via the Internet and our three community-programmed television channels.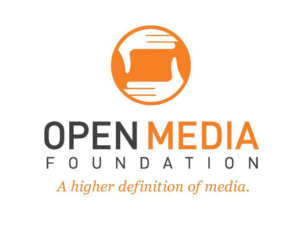 DOM is not an independent entity, but a project supported by the Open Media Foundation, designed to be managed by the community. The Open Media Foundation is a 501(C)(3) nonprofit corporation dedicated to putting the power of media and technology in the hands of the people. In 2006, OMF modified its Board of Directors to permanently include two DOM member representatives.
Studio A is our large studio with a stage and room for an audience of up to 60. Great for television, film, and news productions, Liveshot Studio production as well as music and entertainment shows of all kinds. Control room has the ability to broadcast live and a professional, multi-track audio sound board.
The Lounge and Reception area features an island fireplace, food and drink display areas and can accommodate up to hundred guests while delivering a great Mt. Evans view to the West through floor-to-ceiling windows.
Built as a movie theater in 1927, The Oriental Theater showed films daily for decades. Listed on the National Register of Historic Places in Colorado, the venue is located in Denver's Berkeley neighborhood. According to The Westword, the venue "…hit a rough patch in the '50s, during the flight to the suburbs. In an effort to boost attendance in the '60s, the theater was updated with plush seating, new carpeting, fresh paint and a bigger projection screen. That screen soon went dark, however, and over the next few decades, the Oriental slid into disrepair.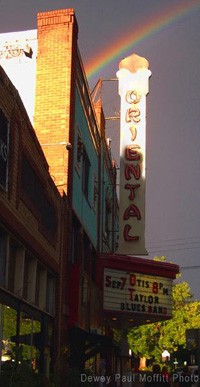 "Although a few attempts were made to revitalize the space in the '90s, none of the owners had the vision or staying power to capitalize on the theater's substantial assets." In 2005, "…new owners took over the venue and gave it an overdue facelift, later installing professional sound and lighting systems. These days, the Oriental brings in a diverse stream of local and national entertainment."
Known for its innovative programs and exciting film, theater and acting events, The Bug Theater has hosted some of Denver's most unique live entertainment experiences for more than 13 years, including Freak Train and Equinox Theater.
On the third Thursday of every month, local filmmaker Patrick Sheridan, hosts the Emerging Filmmakers Project (EFP). This event is a great opportunity to screen your work, network with other creatives locally, and support your fellow indie filmmakers.
Patrick is assisted at the EFP by Director of Film Festivals Eileen Agosta, Director of Social Media and Educational Outreach Mike Henderson, Director of Media and Design Bradley Haag, Screening Board "Monster" Midian Crosby, Vadim Elkind, Kate Lowell, Johnny Morehouse, Jamey Hastings, Mark Took, and Arthur Martinez. Exotic brews are provided by Ryan Carroll and Cutting Room Floor Brewery.
Patrick is also involved with The Film Acting Academy of Denver. Team members for the theater include Executive Director Alex Weimer, Co-Executive Director Joni Pierce, Financial Operations Manager Rachel Gonzalez, Director of Marketing Deb Flomberg, and Entertainment Consultant (aka Complaint Mgr.) Terry Clauthe. For updated information and current events, contact The Bug Theater.
Our Infinite Perimeter film festival judges include Festival Director, Sharlene Holt aka "Vengeancia", along with Sarah Ullom, Elle Ullom, Jeremiah Love, Tony Marzano and Deuvall Dorsey, to name but a few. Here's a downloadable copy of the 2017 program, PDF.
Sharlene has been completing classes at UCDenver's College of Arts & Media in Theater in Film and Video Production. Her background includes a Master's in Instructional Technology with extensive experience working as Sr. Technical Training & Documentation Specialist for Lockheed Martin, Northrup Grumman, Raytheon and other defense contractors. Sharlene is also an accomplished musician and multi-instrumentalist. Learn more about her projects & music.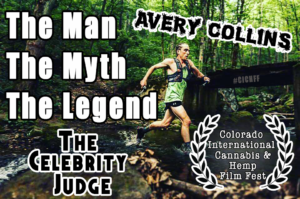 Sarah is pursuing a Bachelor's in Biology with a Chemistry minor at Metro State of Denver. A Colorado native and "urban farmer," Sarah has a passion for returning to nature and traditional ways of eating. Elle Ullom (right) is a Colorado native and film enthusiast. Her interests include script writing, acting, modeling, hair/makeup, and camera work. Activism is her pastime…but Horror is her passion! An avid rock climbing enthusiast, Elle is working currently on a screenplay for a psychodrama centering on a female rock climber who experiences voices that call her further and further from her friends and reality itself.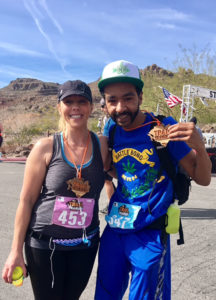 Deuvall Dorsey (R) is an Activist/Filmmaker around Nevada and the West, mainly. Learn more about his projects at Redefine Cannabis.
Tony Marzano has been actively writing screenplays for over a decade. His first feature, A Moment of Silence, a story centered around 9/11, placed high in two major screenplay contests. His most recent screenplay project is an action/adventure trilogy titled Environmental Fall Out. This story delves into what our future environment might become and what we can do to rebuild it. He is currently writing/directing/producing a short film titled Second Shot that attempts to bring some humanity to the recent wave of police shootings.
Jeremiah Love is one of the up and coming filmmakers of our time. While pursuing his studies in film at UCDenver's College of Arts & Media, his current projects include The U.S.S. Lethe, The Runaway, and Crime and Punishment (A Modern Telling), which he plans to release next year. Jeremiah is also planning Negro League Baseball in 2019. Jeremiah strongly supports the spirit of activism in modern filmmaking.
If you are interested in helping as a judge, sponsor, volunteer, or venue, please don't hesitate to get in touch! To learn more about these and other exciting new activism events planned at The Bug Theater and all around the Denver area, text/call Sharlene Holt, (720) 298-1524. Also, find more information at FilmFreeway.
SaveSave
SaveSave
SaveSave
SaveSave
SaveSave
SaveSave
SaveSave
SaveSave
SaveSave
SaveSave
SaveSave
SaveSave
SaveSave
SaveSave
SaveSave
SaveSave
SaveSave
SaveSave
SaveSave
SaveSave
SaveSave
SaveSave
SaveSave
SaveSave
SaveSave
SaveSave
SaveSave
SaveSave
SaveSave
SaveSave
SaveSave
SaveSave
SaveSave
SaveSave