Updated February 2018  Denver Open Media (DOM) is the culmination of the Open Media Foundation's innovative vision for putting the power of the media in the hands of the community. Designed to ensure all communities have the media and technology resources they need to engage in local and global communications, DOM offers state-of-the-art video equipment, as well as media distribution via the Internet and our three community-programmed television channels.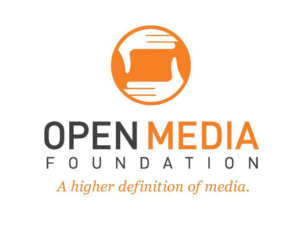 DOM is not an independent entity, but a project supported by the Open Media Foundation, designed to be managed by the community. The Open Media Foundation is a 501(C)(3) nonprofit corporation dedicated to putting the power of media and technology in the hands of the people. In 2006, OMF modified its Board of Directors to permanently include two DOM member representatives.
Studio A is our large studio with a stage and room for an audience of up to 60. The Lounge & Reception area features an island fireplace, food and drink display areas and can accommodate up to hundred guests while delivering a great Mt. Evans view to the West through floor-to-ceiling windows.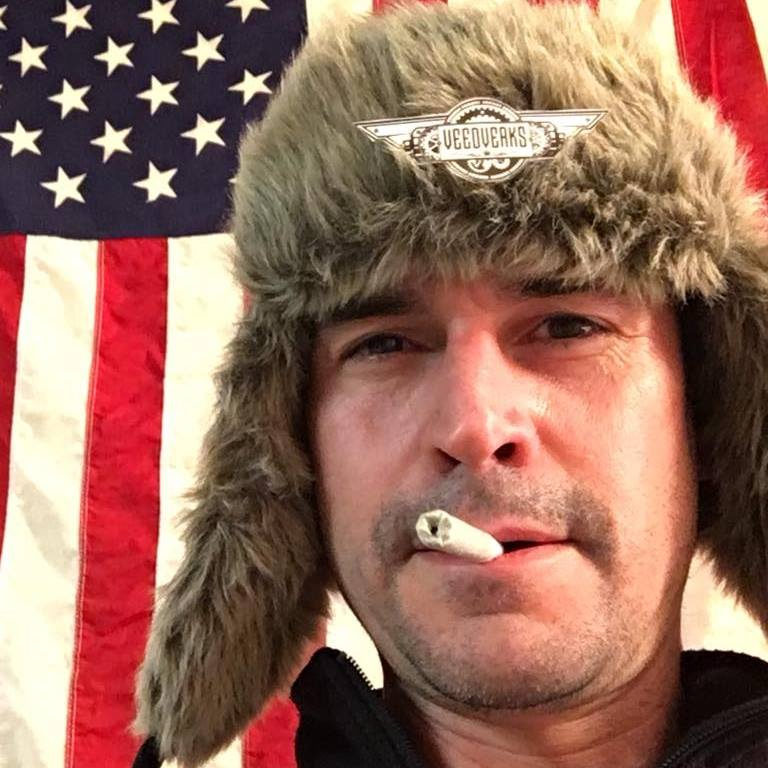 Known for its innovative programs and exciting film, theater and acting events, The Bug Theater has hosted some of Denver's most unique live entertainment experiences for more than 13 years. We are very sorry to hear about local filmmaker Patrick Sheridan's passing. Patrick hosted the Emerging Filmmakers Project (EFP) and was also involved with The Film Acting Academy of Denver.
What is CBD? Judge Travis Lippert, Veedverks explains, "The human nervous system is made up of billions of nerve cells that serve as a communication network between different parts of the body. The transmissions are made up of chemical and electrical processes that control everything we do, from breathing to motor tasks. The nerve cells that make up this complex system contain receptors that are triggered by only specific key molecules. Two of these receptors, called CB1 and CB2, are keyed to accept a certain type of molecule known as cannabinoids." Read more from Travis, Veedverks.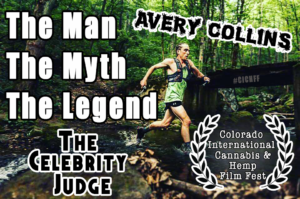 Judge Avery Collins, a 24 year-old rising star in the sport of ultramarathoning, trains every day to find the perfect balance between his "happy place" and the pain of climbing a 4,000-foot mountain incline. In the world of elite ultra-athletes, who compete in single-day contests ranging from 50 to 200 miles, the race is often as much a test of mind as of body. What's Collins' secret? Cannabis.
Here's the 2017 CIAFF program, PDF. Our film festival judges include Sharlene, Sarah & Elle. Also, Jeremiah Love, Tony Marzano, Deuvall Dorsey, Heather & Antonio DeRose, Travis Lippert, Nathan Thompson, Mark K. Sargent, Bob Knodel, Robbie Davidson, Matt Strunk, Cushamore… to name but a few.  Sharlene has been involved with music, film & video production for many years. Learn more.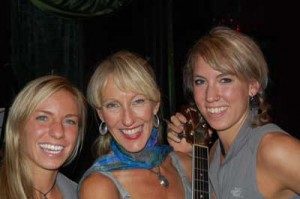 Sarah is pursuing a Bachelor's in Biology with a Chemistry minor at Metro State of Denver. A Colorado native and "urban farmer," Sarah has a passion for returning to nature and traditional ways of eating. Elle Ullom is a Colorado native and film enthusiast. Her interests include script writing, acting, modeling, hair/makeup, and camera work. She maintains that activism is her pastime … but horror is her passion! An avid climbing enthusiast, Elle is working on a screenplay for a psychodrama about a female rock climber who experiences a psychic and horrific mental breakdown.
Judge Deuvall Dorsey is the creator of CIAFF 2017 Official Selection, a 15 minute documentary comprising Chapter 1 of a multi-chapter feature film about the cannabis industry in Las Vegas, Nevada, Fahrenheit 420. Judge Heather DeRose says of her life's passion, "….it's so much more than just a brand. It's a podium for cannabis athletes to stand and be seen." Check out MJFITNUT.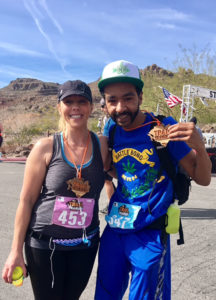 Judge Tony Marzano has been actively writing screenplays for over a decade. His first feature, A Moment of Silence, a story centered around 9/11, placed high in two major screenplay contests. His most recent screenplay project is an action/adventure trilogy titled Environmental Fall Out. This story delves into what our future environment might become and what we can do to rebuild it. He is currently writing/directing/producing a short film titled Second Shot that attempts to bring some humanity to the recent wave of police shootings.
Judge Jeremiah Love is one of the up and coming filmmakers of our time. While pursuing his studies in film at UCDenver's College of Arts & Media, his current projects include The U.S.S. Lethe, The Runaway, and Crime and Punishment (A Modern Telling), which he plans to release next year. Jeremiah is also planning Negro League Baseball in 2019. Jeremiah strongly supports the spirit of activism in modern filmmaking.
If you are interested in helping as a judge, sponsor, volunteer, or venue, please don't hesitate to get in touch! Non-spammy, sincere inquiries may be addressed to info@infiniteperimeter.com. To learn more about these and other exciting new activism-related events planned to be held at Denver Open Media and/or many other exceptional venues around the Denver area, text/call Sharlene Holt, (720) 298-1524. Also, find more information about our festivals and venues at our partner site, FilmFreeway.
SaveSave
SaveSave
SaveSave
SaveSave
SaveSave
SaveSave
SaveSave
SaveSave
SaveSave
SaveSave
SaveSave
SaveSave
SaveSave
SaveSave
SaveSave
SaveSave
SaveSave
SaveSave
SaveSave
SaveSave
SaveSave
SaveSave
SaveSave
SaveSave
SaveSave
SaveSave
SaveSave
SaveSave
SaveSave
SaveSave
SaveSave
SaveSave
SaveSave
SaveSave
SaveSaveSaveSave
SaveSave
SaveSave
SaveSave
SaveSave
SaveSave
SaveSave
SaveSave
SaveSave
SaveSave
SaveSave
SaveSave
SaveSave
SaveSave
SaveSave
SaveSave
SaveSave
SaveSave
SaveSave
SaveSave
SaveSave
SaveSave
SaveSave
SaveSave
SaveSave
SaveSave
SaveSave
SaveSave
SaveSave
SaveSave
SaveSave
SaveSave
SaveSave
SaveSave
SaveSave
SaveSave
SaveSave
SaveSave
SaveSave
SaveSave
SaveSave
SaveSave