Updated February 2018 – Dear Activists: We received 34 submissions for our first season of the Colorado International Activism Film Festival (#CIAFF 2017). We selected 3 screenplays, 1 photograph & a number of films to screen or award. We showed some of the films & trailers we received in front of a live audience at The Bug Theater, Saturday, July 15, 2017, from 2-10 PM.
Submissions for #CIAFF 2018 begin February 14, 2018. The festival is planned to be held Thursday, July 12th, 5-8 PM at Denver Open Media. Please note that all dates, times & venues are tentative – we'll firm them up within a month or so of the event. Register to attend the event.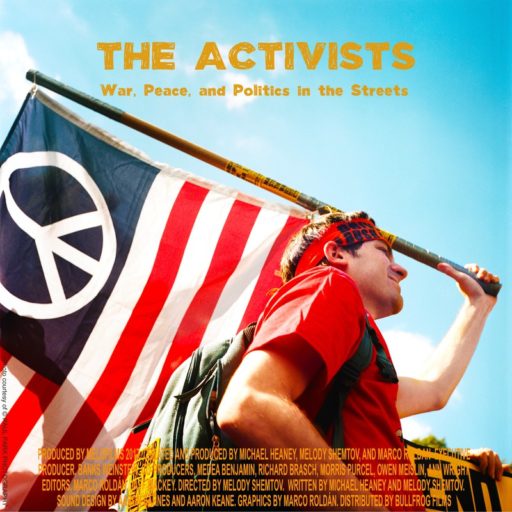 Congratulations to the talented participants and thank you to everyone who contributed to making our debut festival a success! We are truly humbled by your talent and dedication to activist filmmaking! We especially want to thank our venues, judges, sponsors & volunteers. We regret that we were unable to showcase all of the amazing submissions this year at our live awards event. Learn more.
Here's a downloadable event program, PDF. Also, if you have an interest in Cannabis & Hemp legalization, decriminalization, and related topics, you may want to also take a look at and submit to our new Colorado International Cannabis & Hemp Film Festival, (#CICHFF 2018) which debuts at Denver Open Media in April, 2018; submissions began September 15, 2017. Here are a few general film festival Rules & Guidelines.
Best in Show: Where's Larry? by John Surenkamp; Best Acting: Ya Albi by Christine Chen; Best Cinematography: A Hero in All of Us by Travis Lupher.
At #CIAFF 2017 we began showing films and presentations around 2:30 PM. We broke for dinner and "schzmoozing" around 5:30 PM. While we chatted and got to know folks, we listened to  The Conspiracy Project (DVD) from world-renowned, award-winning activist and musician Neal Fox. We also heard a few songs (via YouTube) from Jordan Page. The Bug Theater operates a cash bar and concession stand. Learn more about the venue. To get an idea of the types of films we want to showcase, you may want to browse the selections at Films for Action and Top Documentary Films. We like all of them, in general!
"Thank you for my selection in such a prestigious award…I would like to dedicate this honor to the thousands of malnourished children who died and are struggling for their lives…Through this platform, I would like to request to humble and generous human beings to support the work of groups who are fighting to crack this generation's long trap of hunger. Organizations like Shramajivi Sanghatana and Samarthan are working to strengthen the movement and to empower the community by lighting the fire of activism. Let the fire burning for the rights of our people end the cycle of poverty and hunger." Yogini Surve, Director, Hunger, July 2017
Finalists: Environmental Fallout (screenplay) by Anthony Marzano, Where's Larry? by John Surenkamp, Punks for West Papua by Anthony "Ash" Brennan, It Ain't Easy Being Green by Crystal Fortwangler, The Demolition of Truth by Charles Ewing Smith, Tunnel Vision Documentary by Bessie Byrne, To the Ends of the Earth by David Lavallee, The Activists: War, Peace and Politics in the Streets by Michael Heaney, Ya Albi by Christine Chen, Ten Thousand Camels by Kent Flaagan, Illegal Aliens by Justin & Kristin Schaack, Alternative Math by David Maddox, A Hero in All of Us by Travis Lupher, Feral by David Liban, The Watchers by Edward King.
Semi-Finalists: Caged by Edward King, Prayer for Kidnapped Children (photo) by John Taschner, Fahrenheit 42.0 by Deuvall Dorsey, The Prince by Patrick Sabongui, Eliminated by Michael Thomas Cain, Hush Hush by Thomas Nolle, We the Uncivilized: A Life Story by Lily Rose Sequoia, Shash Jaa': Bear's Ears by Angelo Baca, No Childhood in Angola by Susana Andre, 30 Days to Say Goodbye by Edward King.
Official Selections: Mad Dash (screenplay) by William Leonard, A Chippy Off the Old Block (screenplay) by Kelly Jean Karam, 420 by Marc Schneider, Hunger by Mukta Bharti.
An informal "texting" poll suggested our "Audience Choice" award which goes to Ten Thousand Camels by Kent Flaagan. Thank you so much for investigating our projects! Learn more, three film festivals. We would love to talk with you about sponsoring, judging and volunteering, too! It's here. Questions? Comments? Please don't hesitate to contact us, info@infiniteperimeter.com; text/call Colorado, 720.298.1524  Submit now.
SaveSave
SaveSave
SaveSave
SaveSave
SaveSave
SaveSave
SaveSave
SaveSave
SaveSave
SaveSave
SaveSave
SaveSave
SaveSave
SaveSave
SaveSave
SaveSave
SaveSave
SaveSave
SaveSave
SaveSave
SaveSave
SaveSave
SaveSave
SaveSave
SaveSave
SaveSave
SaveSave
SaveSave
SaveSave
SaveSave
SaveSave
SaveSave
SaveSave
SaveSave
SaveSave
SaveSave
SaveSave
SaveSave
SaveSave
SaveSave
SaveSave
SaveSave
SaveSave
SaveSave
SaveSave
SaveSave
SaveSave
SaveSave
SaveSave
SaveSave
SaveSave
SaveSave
SaveSave
SaveSave
SaveSave
SaveSave
SaveSave
SaveSave
SaveSave
SaveSave
SaveSave
SaveSave
SaveSave
SaveSave
SaveSave
SaveSave
SaveSave
SaveSave
SaveSave
SaveSave
SaveSave
SaveSave
SaveSave
SaveSave
SaveSave
SaveSave
SaveSave
SaveSave
SaveSave
SaveSave
SaveSave
SaveSave
SaveSave
SaveSave
SaveSave
SaveSave
SaveSave
SaveSave
SaveSave
SaveSave
SaveSave
SaveSave
SaveSave
SaveSave
SaveSave
SaveSave
SaveSave
SaveSave
SaveSave
SaveSave
SaveSave
SaveSave
SaveSave
SaveSave
SaveSave
SaveSave
SaveSave
SaveSave
SaveSave
SaveSave
SaveSave
SaveSave
SaveSave
SaveSave