Sharlene Music Updated January 2018 Music videos are free to submit. Check out The Colorado International Cannabis & Hemp Film Festival (CICHFF), The Colorado International Activism Film Festival (CIAFF), and The Colorado International Flat Earth Film Festival (CIFEFF)! We would love to feature your dramatizations, re-enactments, comedies, animations/comics and personal narratives at our live events and online.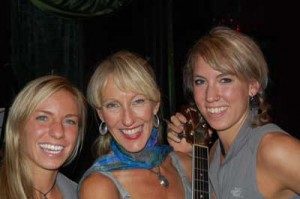 We welcome both documentary and fictional projects that promote generally positive messages related to Cannabis/Hemp, Activism, and "Flat Earth". For CIFEFF, we wish to explore not only the topic of Cosmology, but also all alternative & fun aspects, including Gravity, Electro-magnetism, Time Travel, Time/Space Continuum, Time Dilation, Relativity, Quantum Mechanics, Astronomy, Astrology, Theoretical & Thought Experiments, Mathematics, Sacred Geometry, Mythology, Comparative Religion, Creation/Evolution and the like.
Sharlene says….When we say rEVOLution, we say it with LOVE! "I like Ron Paul, Alex Jones, Zeitgeist. I like Occupy. I like all approaches that value living people over corporate profit. I like primitivism, minarchy, anarchy. Hmmm… I like liberty, but I'm not a voter/delegator. I'm a fan of Christianity – I'm a believer! As the Doobie Brothers once sang, 'Jesus is just alright with me…"
Sharlene's BIO: A former senior technical training & documentation specialist in reconnaissance for the defense, Sharlene Holt aka Vengeancia & Sharlene Music digs deeply into the lamestream news to expose the lies of our so-called elected representatives. She supports a new investigation into the events of 9/11/01 and has been a signatory at Architects and Engineers for 9/11 Truth, here.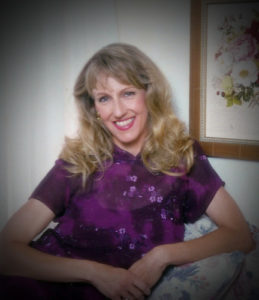 After completing her undergraduate degree with an emphasis in mathematics, physics, and art education, Sharlene earned a Masters degree in Instructional Technology at the University of Colorado, Denver. After that, she was awarded an internship in the Instructional Technology doctoral program at the University of Georgia and completed a year of coursework. Recently, Sharlene was back at UCD to complete coursework in the College of Arts & Media Film & TV program. She was employed in the 90's with various defense contractors and companies such as Northrup Grummon, Logicon Syscon, and Raytheon and worked as Senior Technical Training and Documentation Specialist on assignment in Alice Springs, Australia.
Sharlene has also been employed in the private sector as a training & documentation specialist working mainly for software companies. Her experience includes storyboarding computer-based training, writing online help systems and writing technical manuals. Sharlene is also available to perform musically & provide narration for movies, audio books, and radio ads. Learn more. She says… "Here's a picture of me with my fellow engineers. That was a lot of fun! Nice people! Spying on everyone, unfortunately…..but good-hearted! Too many polygraphs! Most of the time, I felt like Goldie Hawn in Private Benjamin (1980) when she says, "I wanna wear my sandals…!"
In addition to her vocational endeavors, Sharlene is engaged as a musician, activist, and innovator. She maintains the Musicians4Freedom project to encourage bold and creative expression outside the socio-political lamestream. Her site visitors and participants include musicians, filmmakers, visual artists, comedians, speakers, activists, entertainers and sundry malcontents as well as political candidates, legislators, journalists, researchers, etc.
Sharlene takes an alternative view relative to local, state, federal, and world events to feature bold and creative people and movements that are making headlines, not only for their unique political perspectives, but also for their impact on the system.
Musicians 4 Freedom is founded in order to:
Encourage a world where impending "globalization" is not about homogeneity and exploitation, but rather, about diversity, decentralization, and cooperation among & between sovereign people, and nation-states they authorize VOLUNTARILY.
Seek out and provide coverage of local, national, and international music, art, film, and political events, underscoring the global nature of people's struggles for freedom, independence, and self-sufficiency.
Provide edited audio, video, and print stories on the internet and in print magazines for independent media outlets and the general public; distribute pamphlets & DVDs at public events.
Facilitate networking and coordination for the holding & covering of local, national, and international media/events to further the free expression and interests of the sovereign people.
Thank you for investigating Infinite Perimeter Films & Musicians4Freedom. What's your story? Learn more about all three film festivals. Questions? Comments? Please don't hesitate to text/call Colorado, 720.298.1524 ROCK ON!
SaveSave
SaveSave
SaveSave
SaveSave
SaveSave
SaveSave
SaveSave
SaveSave
SaveSave
SaveSave
SaveSave
SaveSave
SaveSave
SaveSave
SaveSave
SaveSave
SaveSave
SaveSave
SaveSave
SaveSave
SaveSave
SaveSave
SaveSave
SaveSave
SaveSave
SaveSave
SaveSave
SaveSave
SaveSave
SaveSave
SaveSave
SaveSave
SaveSave
SaveSave
SaveSave
SaveSave
SaveSave
SaveSave
SaveSave
SaveSave
SaveSave
SaveSave
SaveSave
SaveSave
SaveSave
SaveSave
SaveSave
SaveSave
SaveSave
SaveSave
SaveSave
SaveSave
SaveSave
SaveSave
SaveSave
SaveSave
SaveSave
SaveSave
SaveSave
SaveSave
SaveSave
SaveSave
SaveSave
SaveSave
SaveSave
SaveSave
SaveSave
SaveSave
SaveSave
SaveSave
SaveSave
SaveSave
SaveSave
SaveSave