Updated September 2017 We operate two festivals, Colorado International Activism Film Festival (CIAFF) and Colorado International Cannabis & Hemp Film Festival (CICHFF). We are actively soliciting sponsors! Your donations at the door and in advance are appreciated! We are also happy to talk with you about accepting your cryptocurrencies!  All proceeds in the way of donations go directly to support our award-winning filmmakers, screenwriters, musicians and photographers/artists. Call/text 720.298.1524.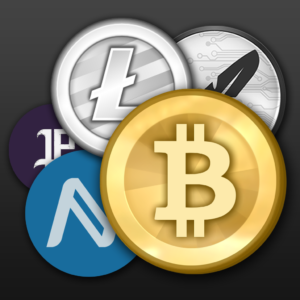 InfinitePerimeter's film festivals are not geared toward any specific political party, like Democrat, Republican, Libertarian, Constitution, or Green Party – we are private. Similarly, our film festivals are not geared toward any specific religion – we are nondenominational.
We welcome comedies, fictional narratives, documentaries, episodic TV, pilot projects…really anything you want to submit, we want to take a look at!
In the First Congress, the committee proposal in the House read, "no religion shall be established by law, nor shall the equal rights of conscience be infringed." We agree with these ideas, generally. "Always let your conscience be your guide!" Oh…you didn't realize that Disney quotes are deep?! Read more.
"That the people have an original right to establish, for their future government, such principles as, in their opinion, shall most conduce to their own happiness is the basis on which the whole American fabric had been erected. The exercise of this original right is a very great exertion; nor can it, nor ought it, to be frequently repeated. The principles, therefore, so established, are deemed fundamental. And as the authority from which they proceed is supreme, and can seldom act, they are designed to be permanent." Marbury v. Madison, 5 U.S. (1 Cranch) 137; 2 L. Ed. 60 (1803)
Our emphasis is toward pursuing happiness….self-government, non-aggression and Voluntaryism. "States may add to fundamental rights but can never diminish or infringe upon fundamental rights by legislative processes…." Read more about Fundamental Rights.  We're open to exploring and learning what these approaches and ideas might mean to festival participants and how they might translate into activism for the benefit of 100% "God" -created people, animals, plants and environment. Peace to all sentient beings! Here's more about our rules and guidelines.
We would like to attract some types of controversial films that do not find exposure typically in the "lamestream" on topics such as False Flags, Militarized Police, Chemtrails, Weather Modification, Geoengineering, Vaccination, GMO Foods, Flat Earth vs. Globe Earth Models, "Mark of the Beast", Bible Prophecy, Eschatology, Transhumanism, Cryptocurrencies, Right to Keep and Bear Arms, etc. Being Coloradans, mostly, our orientation is necessarily and distinctly "American". To get an idea of the types of films we are hoping to showcase, you can browse the selections at Films for Action and Top Documentary Films.
You can find lots of topics we have found of interest in the past at our sister project, Musicians4Freedom.
With FilmFreeway, activists always retain 100% of their rights to their intellectual property. Activists can submit their screenplays, shorts, feature-length films, scripts, photos, and music projects entirely online. FilmFreeway online screeners play seamlessly, in beautiful, crystal-clear HD quality. Videos can be streamed securely in HD for review and judging purposes.
If you're a user of Cannabis, you'll also want to check out our new film festival, Colorado International Cannabis & Hemp Film Festival (CICHFF). In recent years, Americans have sought to legalize "Marijuana" aka Cannabis for recreational and medicinal purposes. Some states, such as Colorado, have legalized the plant for recreational use much like alcohol. To learn more about submitting media to the CICHFF, contact Organizer and Fahrenheit 42.0 Filmmaker Deuvall Dorsey (720) 205-6500,  Redefine Cannabis.
The regulation and legality of "Marijuana" for medicinal purposes has been left up to each individual state and U.S. territory. Consequently, while many states and territories have passed legislation making the distribution and use of Cannabis legal for patients diagnosed with cancers and other medical conditions, other states and territories still arrest and jail innocent patients and recreational users.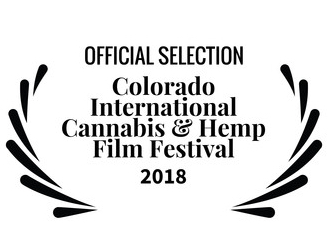 The FDA has approved specific cannabinoids for the treatment of side effects of cancer. Therefore, the chemical extracts CBD & THC would be considered legal, so long as they were obtained legally through approved distributors. With the federal government agreeing with researchers and patients that there are, in fact, many medicinal benefits for cancer patients, one has to wonder when the use of cannabis for both medical and recreational purposes will become common across all fifty states.
Cannabis-related Jobs are becoming a frequent activity for young people. Once people locate a legit job in the Cannabis industry, they then need to know how to properly apply for that position. Having knowledge about the Cannabis & Hemp businesses that are legally operating in 18 states is the first step. Knowing how to grow, how to sell, the laws pertaining to medical Cannabis jobs, testing Cannabis and much more will help Americans have an advantage when they apply for Cannabis-related jobs.
All perspectives on the legitimate uses of Cannabis & Hemp are welcome. Caution: we aren't really looking to promote "doper" culture. Just sayin'. Read more about CICHFF. We look forward to engaging our audience & participants in intelligent, polite and reasoned discourse in the spirit of artistry and open-mindedness! Thank you for your interest and participation. Please don't hesitate to call/text Sharlene at (720) 298-1524.
SaveSave
SaveSave
SaveSave
SaveSave
SaveSave
SaveSave
SaveSave
SaveSave
SaveSave
SaveSave
SaveSave
SaveSave
SaveSave
SaveSave
SaveSave
SaveSave
SaveSave
SaveSave
SaveSave
SaveSave
SaveSave
SaveSave
SaveSave
SaveSave
SaveSave
SaveSave
SaveSave
SaveSave
SaveSave
SaveSave
SaveSave
SaveSave
SaveSave
SaveSave
SaveSave
SaveSave
SaveSave