Sharlenemusic Updated February 2018 Robbie Davidson is the creator of two Scientism Exposed films. He asks, "What if there has been an agenda to keep people from the Truth of God? What if everything modern day science has taught you about your origins is wrong?" By the way, Shouldn't the Tesla Roadster be Melting by Now?! Read here.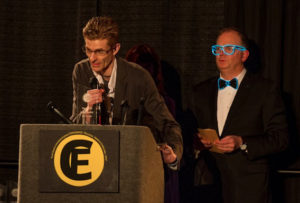 "Make no mistake; the very foundation of all of mankind's 'knowledge' depends on what is believed to be the Truth about the Origin of all that exists…" Robbie Davidson is a judge for the upcoming November 2018 Colorado International Flat Earth Film Festival (CIFEFF). Submit your films, music, screenplays, photos/art here.
"Scientism Exposed is the long-awaited documentary film uncovering the spiritual agenda and deception with the scientific worldview that many teach today as proven truth and fact. Do you believe in billions or do you believe in the Bible?" Flat Earth Conference Attracts Diverse Crowd to North Carolina, here. Flat Earth Man Releases New Songs for the Holidays, here.
"What is Scientism? This is a question we all need to be asking ourselves…. How does it affect our life, our worldview, our beliefs? This film addresses, not only how it does affect us, but also how much it affects everything we think we know about the world. It's hard to wrap our minds around the level of deception and lies that has been woven around us since we've been born through the religion of pseudo-science and it's belief system, thus creating our realities for us. Lies built upon lies, built upon lies… until our very foundation is standing upon sinking sand instead of the immovable rock of Jesus.
"This film reveals those lies in such a way that it becomes undeniable. If you have not yet come to these realizations, then this film might be very uncomfortable for you as it cuts through all the deception and gets right to the core of the Truth of God's Word and what our foundations are really built upon. Truth is not always easy to hear. Highly, highly, highly recommended! Read more,IMDB.
The presentation on
YouTube
from
Now You See TV
is called, 
Scientist Secrets and Conspiracy facts w/ Robbie Davidson. 
Here's what you will find on
Now You See TV
: "…ex-occultists, ex-psychics, supernatural stories, real life testimonies, documentaries, blogs, and independent Christian films…"
read
more
;
also, check out the website,
Now You See TV
. By the way, did you know? The Sandy Hook and Aurora "Batman" shooting are both alluded to in Christopher Nolan's film,
The Dark Knight Rises (2012)
? Watch my
"mashup"
, which features a report by
Dahboo777
who also alerted us recently to a variety of
venomous NSA shenanigans
.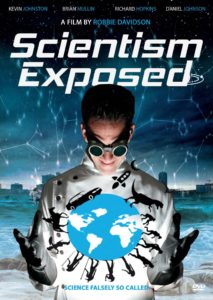 "This is no amateur production. The visual images and soundtrack are impressive – thoughtfully chosen – and they work exceedingly well together. The no nonsense approach to the subject of scientism takes the viewers quickly into the dichotomy of big bang – or creator – which cannot be harmonized. In presenting scientism, we hear from some of the most brilliant minds in flat earth research today – and they speak plainly and from the heart. It is easy to see how these men of science quickly made the distinction between good old fashioned scientific method and scientism." April Moore, Celebrate Truth.
Have you seen the film, Life (2017)? It's exactly the type of predictive programming that Robbie discusses in this interview! Personally, I really liked the film, probably because I really like Jake Gyllenhaal. It was highly entertaining! "It tells the story of the six-member crew of the International Space Station that is on the cutting edge of one of the most important discoveries in human history: the first evidence of extraterrestrial life on Mars. As the crew begins to conduct research, their methods end up having unintended consequences and the life form proves more intelligent than anyone ever expected." Rotten Tomatoes.
Also, here's a great show with Rob Skiba on Revolutionary Radio, recorded on 11/30/16, with Robbie Davidson and Brian Mullin.
By the way, check out this Sailor's Word Book, PDF. Check out Charles Lawson discussing our amazing cellular structure, Gene Spliced Cyborgs. "The Infinite Improbability Drive is a faster-than-light drive. The most prominent usage of the drive is in the starship Heart of Gold." Also, learn more from Walter Veith discussing the improbability of abiogenesis, Amazing Discoveries TV.
Activist Darryle Marble discusses an article he found in a Grand Marais, Minnesota newspaper dated Saturday, April 21, 1900: "It seems that the schools of Portsmouth have been teaching the damnable and heretical doctrine that the earth is a sphere." Read it here. ODD TV: Best Flat Earth Interview Ever with Eric Dubay, here. Did you know? NASA lost important footage from the alleged moon landings? Read here.
"… 

They're all starting to talk like this

…

 you'll see Bill Nye talking 

about it…Neil deGrasse Tyson talking 

about it…

Dawkins talking about it … 

we 

probably evolved from another life-form … 

through an alien 

life-form." Robbie D.
Robbie continues….."So again, these are the authorities, all talking about this common story that we came from aliens or we came from higher life-forms and more and more people would rather believe in the idea that we were seeded by aliens injected into a monkey or whatever rather than, you know, the biblical account of how creation began and the story… from the beginning right to the end. And that's what's credible about the Bible, it's not just a story about where we began, it's also prophetic in the sense of what's going to happen. What is going to happen is, the whole world is going to gather together to make war. If you look at science and you look at scientism and all these things coming together they're all painting this picture. So, I believe that's one of the big reasons why we had to be a planet…that's one of the greatest deceptions, the earth being a planet. We're not a planet, and you can laugh, you can think whatever…
"The fact is….prove it! Prove that we're a planet! Have a good time at it, you're not gonna be able to prove it at all through the scientific method. So, I'm gonna sit here comfortably and say obviously the earth is not a planet, but the idea that we're just another planet in the solar system of millions of other planets gives us the idea that there's other billions of life-forms…that we're in this ever-expanding universe.  The whole Big Bang narrative is completely a lie …" This is an excerpt from the video transcript. Listen to the entire video.
SaveSave
SaveSave
SaveSave
SaveSave
SaveSave
SaveSave
SaveSave
SaveSave
SaveSave
SaveSave
SaveSave
SaveSave
SaveSave
SaveSave
SaveSave
SaveSave
SaveSave
SaveSave
SaveSave
SaveSave
SaveSave
SaveSave
SaveSave
SaveSave
SaveSave
SaveSave
SaveSave
SaveSave
SaveSave
SaveSave
SaveSave
SaveSave
SaveSave
SaveSave
SaveSave
SaveSave
SaveSave
SaveSave
SaveSave
SaveSave
SaveSave
SaveSave
SaveSave
SaveSave
SaveSave
SaveSave
SaveSave
SaveSave