Updated February 2018 Flat Earth? Are you serious? You must be kidding – that's crazy! Well…how do you really know the Earth is a globe? Only because you were told so by your teacher, who was told so by someone else, who was told so by someone else, who was told so by someone else, who was told by some "authority" or "expert"…. right? By the way, Shouldn't the Tesla Roadster be Melting by Now?! Read here. What's up with Tom DeLonge's To the Stars Academy of Arts & Science? Read here.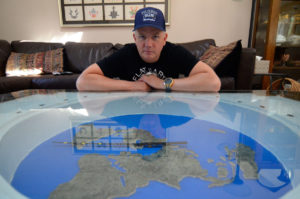 The internet has been buzzing lately with theories, amateur experiments, opinions, and volumes of vast conjecture re: Flat Earth. Heck, even Jeff Berwick, The Dollar Vigilante, doesn't believe anyone went to the moon! Watch this video; projects from FECORE. NBC News Interview with Mike Hughes, video. Check out Mark K. Sargent's Flat Earth Clues, video.
In order to support new filmmakers, artists, musicians, photographers and screenwriters, we are planning the Colorado International Flat Earth Film Festival (CIFEFF), to premiere in Denver, November 2018.  Sign up to attend the festival. Music videos are FREE to submit.
Is Flat Earth the "Mother of All Conspiracies"? Did anyone really walk on the moon? A Funny Thing Happened on the Way to the Moon, video, Bart Sibrel. Read about the Nov. 2017 conference for Flat Earth. Also, we found these fun & creative productions by Conspiracy Music Guru aka Flat Earth Man, Alex, music videos!
"It seems that the schools of Portsmouth have been teaching the damnable and heretical doctrine that the earth is a sphere." Darryle D. Marble
Activist Darryle D. Marble discusses an article dated April 21, 1900, from a Grand Marais, MN newspaper. Read more here. Here's a lot of old newspaper articles relevant to the topic, downloadable files. Also, check out Zen Garcia's videos, Endeavor Freedom. Scriptures concerning the nature of the heavens/sky above and their relationship to the earth courtesy of Rob Skiba, Testing the Globe.
"The Infinite Improbability Drive is a faster-than-light drive. The most prominent usage of the drive is in the starship Heart of Gold." Some of the best scenes from The Hitchhikers Guide to the Galaxy (2005) featuring Martin Freeman, Mos Def, Sam Rockwell, John Malkovich, Warwick Davis, Zooey Deschanel, and Helen Mirren, video. Also, learn more from Walter Veith discussing the total improbability of abiogenesis, Amazing Discoveries TV. Here's Pastor Charles Lawson discussing our bodies' amazing cellular structure, Gene Spliced Cyborgs.
Personally, I'm new to the "flat earth" idea. Like most folks, I've been a "glober" most of my life, only by default! So, I would describe myself, currently, as "Shape Agnostic." Even though I have a background in mathematics & physics, I find the whole topic to be extremely technical & complicated. So, in order to become better-educated and learn the "Truth" 2 Tim 3:7, John 18:38 I'm holding film festivals! "Ask, and it shall be given you; seek, and ye shall find; knock, and it shall be opened unto you." Matt. 7:7 How about you? What do you think? Learn more.
Judge Robbie Davidson is the creator of two Scientism Exposed films. He asks, "What if there has been an agenda to keep people from the Truth of God? What if everything modern day science has taught you about your origins is wrong? Make no mistake; the very foundation of all of mankind's 'knowledge' depends on what is believed to be the Truth about the Origin of all that exists." Scientism Exposed uncovers the spiritual agenda/deception with the scientific worldview that many teach today as proven truth and fact….Learn more Celebrate Truth.
The question of whether we live on a flat or globe-shaped Earth is not some passing fad of little importance, as many have proposed. If we have been deceived into thinking the earth is a globe when it's really flat, would that imply just how easily we can be hoodwinked into believing lies and absurdities on a colossal scale? If we have been fooled on such a massive scale about the shape of the very planet on which we live, in what other areas have we been fooled? "Meet the new boss, same as the old boss…"? With thanks to The Who!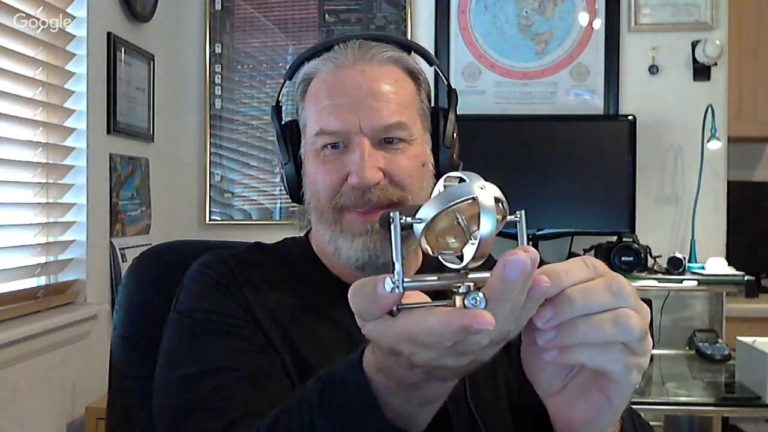 Check this out: One Hundred Proofs that the Earth is Not a Globe by Wm. Carpenter (1885) PDF and Cellular Cosmogony or the Earth a Concave Sphere Parts 1 & 2 (1898) PDF.
The flat Earth model (generally) contends that the Earth exists on a huge, flat plane, with the Arctic (or North Pole) at the center, and a giant wall of ice (the Antarctic/South Pole) surrounding the entire disc and forming the circumference. The implication of this is that we may live in a giant "dome", of sorts, and that "space" as we know it may not exist; that all the planets and stars we see at night are like projections on the ceiling of a planetarium.
Surprisingly, there are many points in favor of the flat Earth model. First, lack of visible or measurable curvature. The horizon certainly looks flat to the eye! Researchers have claimed that the skyline of cities such as New York City and Philadelphia are visible 40-60 miles away from the ground, when the alleged curvature of the Earth should not permit them to be seen. Here's a recent test by Taboo Conspiracy. Also, check out this Sailor's Word Book, PDF.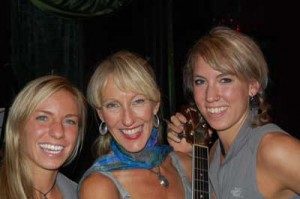 The famous Bedford Canal experiment performed in 1838 by Samuel Rowbotham showed that a canoe or small boat was visible from 6 miles away along a river (when the curvature of the Earth should have rendered it invisible below the horizon or line of sight). Is this due to light refraction or evidence of a flat Earth? Second, lack of discernible spin. When a plane is airborne, if the Earth were really spinning, pilots should use a spinning Earth in their calculations. Why don't they? The plane would also be landing on a moving target. Why isn't this accounted for?
Admiral Richard E. Byrd was a courageous explorer who gained the trust of the US Government. They sent him to Antarctica on a military mission in 1947. He reported that in Antarctica he ran into "vehicles which could travel from one pole to the other in less than an hour" as he wrote in his diary – and found his way into the center of the earth, "inner earth", where the temperature was warm, vegetation grew and a Nordic race of people lived. Remember, this was a hardened, rational military man writing such things! After this, Governments of the world joined forces and made Antarctica off limits and all trips there are now regulated. Why? Learn more. Learn more, Jeranism and Globebusters.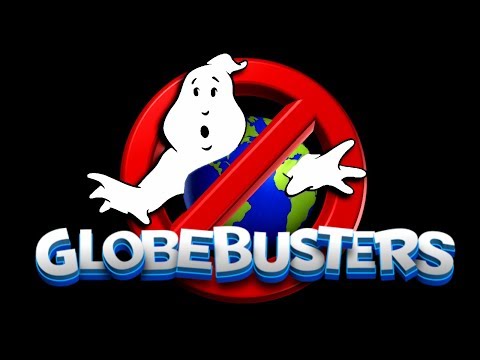 What do you think? Do you have the (allegedly) Constitutionally-protected right to express your views, perspectives and opinions in public about your ideas and beliefs? You may want to check out our activism film festival. What about your right to use natural plants/healing modalities? Do you have the right to grow & use Cannabis & Hemp freely in the privacy of your own home? You may have an interest in our cannabis/hemp film festival.
Join us as we explore these and a myriad other questions about the universe in which we live! Learn more and submit your work. Also, some rules, venues.
SaveSave
SaveSave
SaveSave
SaveSave
SaveSave
SaveSave
SaveSave
SaveSave
SaveSave
SaveSave
SaveSave
SaveSave